Main Menu Features:
Bid by Picture: Review items by scrolling pictures and then touch the picture to enter the bidding screen.
Bid by Item: Allows guests to enter the Item # to quickly display the bidding screen for the specified item.
Bid by Category: Select a category to scroll items in a specific category until you find an item to bid.
Watch List: Watch list displays a listing of items you are winning, have lost, or are merely watching.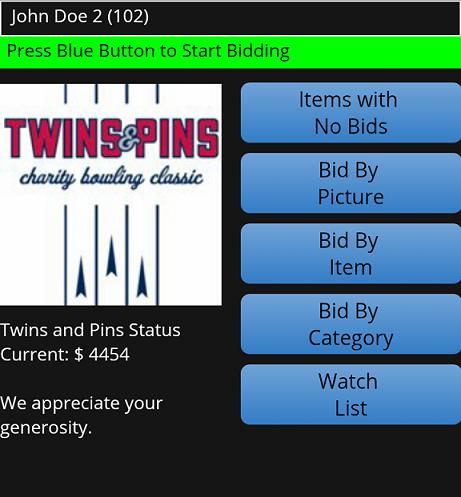 3 Easy Ways to Search Items:
 How to place a bid:
Outbid Notice:
If you're outbid, you receive an "Outbid Notice". The notice will allow you to rebid immediately or ignore it for now.