Scoreboard Screens:
Our standard  projector screen has the items cycling and optional rotating sponsor images in the 3 places at the top of the screen.  Many options to customize this screen are available with this included screen.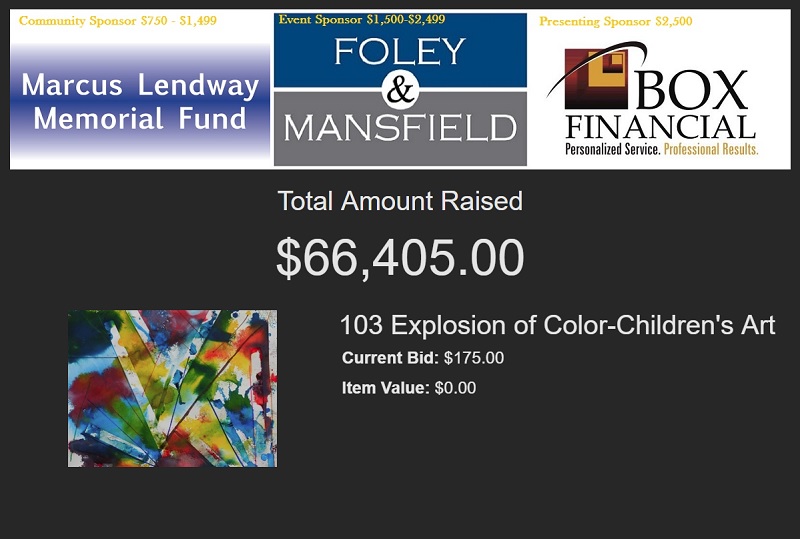 This is one of our custom screens, with the sponsor in the upper left, the total amount raised in the upper right, and then the item's description and picture in the bottom half.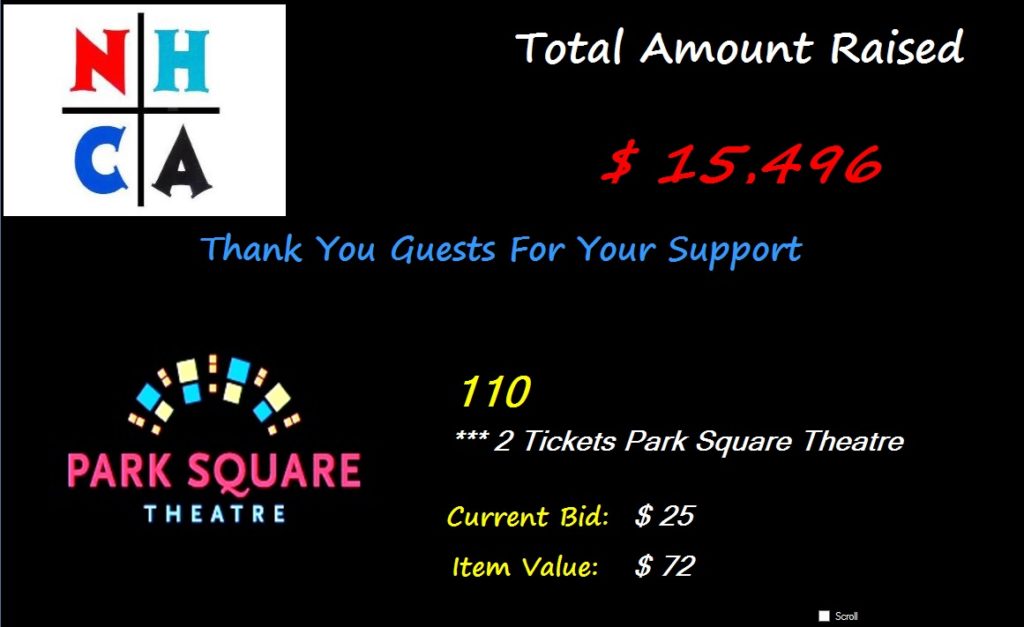 This screen depicts the donors in several tiers to recognize their contributions to the auctions, with those who give the most at the top and in the largest font.