Scoreboard Screens:
This is one of our newer screens, with the sponsor in the upper left, the total amount raised in the upper right, and then the item's description and picture in the bottom half.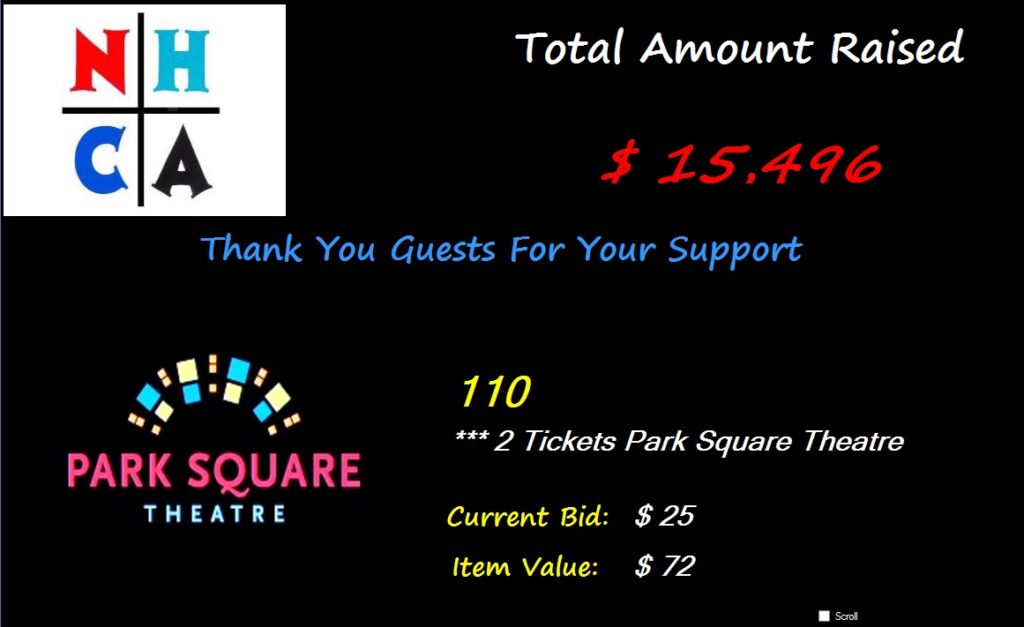 As you can see, it provides details about each of the items being sold and shows the total amount of money raised for the event and the various sponsors. Each item is also described by an item number, a short description, a value, current high bid, category, donor, and total bids for the item.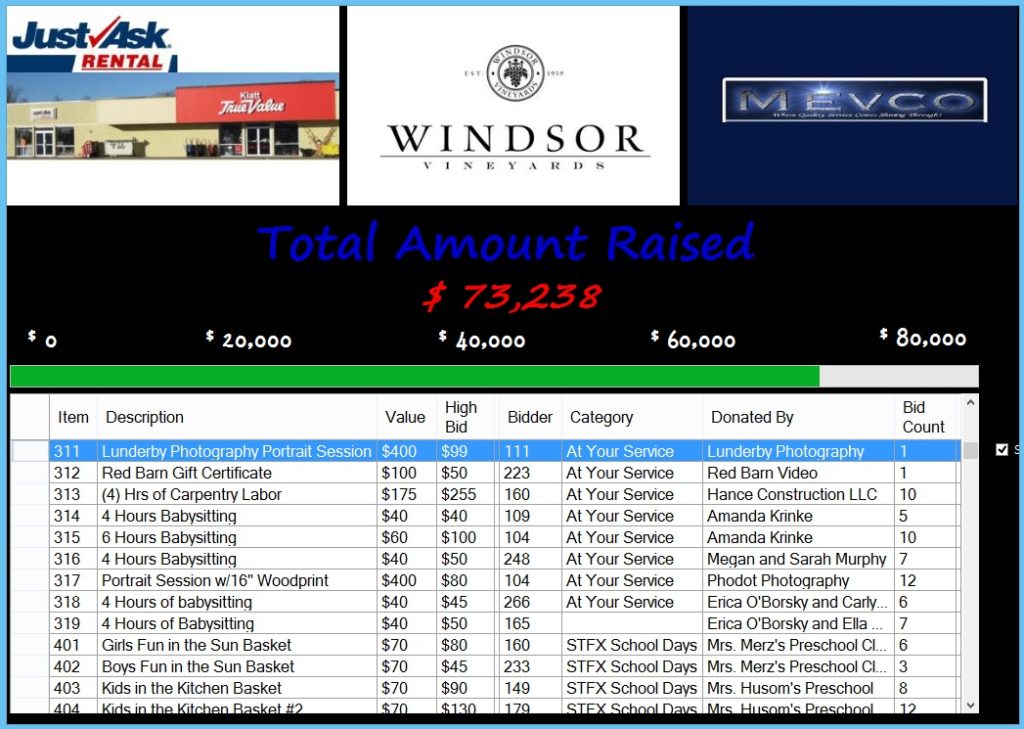 This screen depicts the donors in several tiers to recognize their contributions to the auctions, with those who give the most at the top and in the largest font.